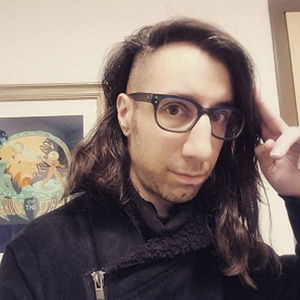 Brandon "Link" Copp-Millward
Co-Host of Comic Book Pitt
Brandon "Link" Copp-Millward has hosted 66 Episodes.
November 14th, 2018 | 1 hr 5 mins

beechview, cartoonist kayfabe, dc universe, ed piskork, fear the walking dead, jim dietz, jim rugg, legends of tomorrow, legion of dudes, listener questions, mandy, mister miracle, nicolas cage, pittsburgh, proxima centauri, sorgatron media, superman, the walking dead, umbrella academy

Dan, Link, and Scott tackle a list of questions from Jim Dietz of the Legion of Dudes podcast network and then they visit the world of The Walking Dead.

November 11th, 2018 | 1 hr 7 secs

avengers, avengers halloween special, beechview, dc comics, die die die, doctor aphra, halloween, heroes in crisis, image comics, maneater, marvel comics, pittsburgh, shibuya goldfish, sorgatron media, star wars, uzumaki

Dan, Link, and Scott convene at Sorgatron Media studio to discuss Shibuya Goldfish, Heroes in Crisis #2, Uzumaki, Avengers Halloween Special, Die! Die! Die! #1-2, Maneater #2, and the Doctor Aphra HC.