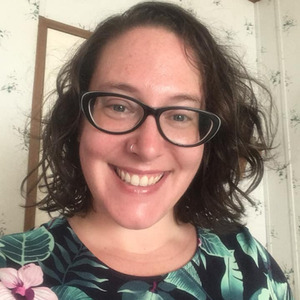 Caitlyn Copp-Millward
Co-Host of Comic Book Pitt
Caitlyn Copp-Millward has hosted 35 Episodes.
December 21st, 2018 | 1 hr 46 mins

action comics, beechview, comic book pitt, dragon age, elseworlds, fantastic four, goddess mode, jessica jones, motor crush, pittsburgh, podcast, podcast life, podcasting, podcasts, saga, skyward, snagglepuss, sorgatron media, spider man into the spiderverse, superman, why i hate saturn

This milestone 300th episode also marks our ten year anniversary of podcasting! The entire CBP crew is at Sorgatron Media, talking about CBP's early days, some reviews, and our favorite books of 2018.

December 9th, 2018 | 1 hr 21 mins

ash, azrael, beechview, bitter root, blackbird, boom studios, comic book pitt, comic books, comics, dc comics, firefly, image comics, jonny quest, mister miracle, my heroes have always been junkies, outer darkness, pittsburgh, podcast, podcast life, podcasting, podcasts, sorgatron media, the green lantern

The gang discusses The Green Lantern #1, Bitter Root #1, My Heroes Have Always Been Junkies, Outer Darkness #1, Mister Miracle #12, Blackbird #1, Firefly #1, Jonny Quest (1986), and Azrael/Ash (1997).

November 22nd, 2018 | 1 hr 14 mins

daredevil, he man, jack kirby, marvel, marvel comics, netflix, pittsburgh, rip, she ra, sorgatron media, stan lee, stan the man lee, steve ditko

It's nearly a full house at the Sorgatron Media studio as Caitlyn, Dan, Jared, Link, and Shawn gather to discuss the man, the myth, the legend...Stan Lee! Aside from talking about the life and times of Stan the Man, the conversation gets around to Daredevil, streaming services, nicknames, and more...